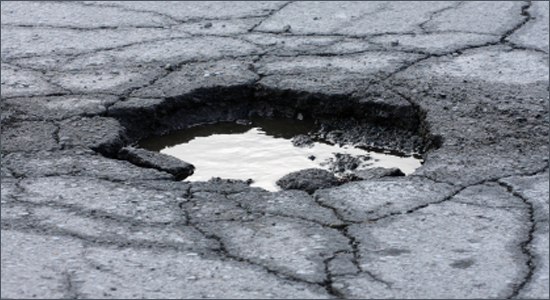 Harris County Precinct 3 is responsible for maintaining the integrity and safety of the streets in our community. In an effort to help identify and report street damage such as pot holes and safety concerns, Mason Creek U.D. is providing the below form where residents of the community can submit known problems. This form provides you the ability to electronically submit a specific street location and attach a picture of the trouble spot (not required). Once submitted this form is logged and sent to the street repair department of Harris County Precinct 3 for follow-up and consideration for repair.

On some occasions problem areas that have been deemed severe will be repaired quickly with a temporary asphalt patch while more permanent repairs for the general area are accumulated and scheduled.

Although still very attractive, our community is aging. Keeping our streets safe and damage free is very important to the long term health of the community. Please do your part in reporting street damage so repairs can be documented and made for the benefit of everyone.
Report Street Maintenance