Mason Creek Hike and Bike Trail Information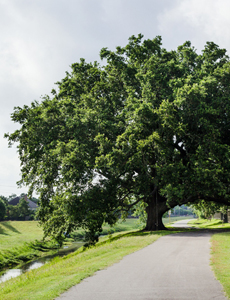 Harris County Precinct Three has successfully installed and maintained hike and bike trails in area parks, along creek banks and tributaries in West Harris County for many years. In the coming months Precinct Three will be expanding area hike and bike trail systems to include connections with Mason Creek that runs through the heart of Nottingham Country Community. The trail segment along Mason Creek will be located on the Southwest bank of the creek starting at the southern boundary of our community near Fry Road going north to Kingsland and Westgreen Boulevards. At the southern border of our community the trail will eventually continue under Fry road and connect trail users with the George Bush park trail system. On the northern border of our community planned connections will take trail users to the Metro Park and Ride center located on Kingsland and also Rick Rice Park located behind Cross Point Church on Westgreen.

Under crossings at Fry Road, Prince Creek and Park Pine streets plus a pedestrian bridge over the side channel (T101-07) located near Westgreen will ensure trail users enjoy this path without the hazards of crossing streets.

This trail system will provide joggers, hikers, walkers and cyclists a place to enjoy safe and healthy exercise while also providing kids a place to ride their bikes without the worry of traffic and other dangers. The benefits are plentiful and Mason Creek Utility District (MCUD) has partnered with Harris County to help develop this project for the benefit of Nottingham Country Residents with the belief this project will provide increased opportunities for good health, recreation, and appeal for our community.
Trail Photos
Trail Facts
The large century oak tree located on the creek will not be disrupted or reshaped to accommodate the trail. Great care and consideration has been taken to ensure a permeable path is directly beneath the tree to ensure adequate irrigation.

Large hanging limbs will be getting some relief from new supports that will be installed.

The age of this tree makes it a historical landmark in the eyes of many, for this reason the tree will receive consistent and long term care to ensure its health.

As a part of the Harris County Parks system the trail will enjoy these routine services:
- Trash pickup twice each week
- Weekly moving and landscape maintenance
- Parks department security enforcement
- Additional tree and landscape plantings including irrigation
- Perpetual maintenance of the trail system and it's features
The trail will eventually connect with existing trail systems in George Bush Park ultimately provide connectivity to Terry Hershey Park, Rick Rice Park and others.
The trail itself will be 10' wide paved asphalt the same as trails in most all Harris County park systems (with the exception of the section under the century oak tree).
Pedestrian under crossings at each cross street to keep trail users out of street traffic.
On June 30, 2011 Harris County Precinct Three and MCUD held a public meeting to provide trail details and answer questions about this trail project. If you have additional questions about this trail please let us know, email us at
directors@mcud.com
.