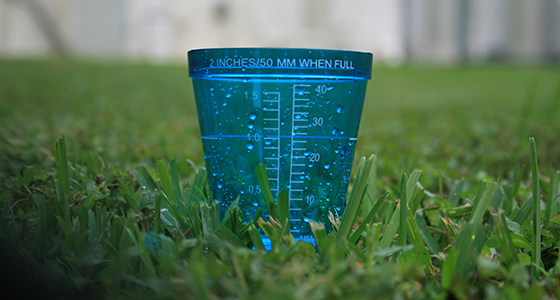 Mason Creek Utility District (MCUD) is playing an active role in efforts to help reduce water usage in the state of Texas. Due to the ongoing drought in Texas and dropping water levels in the aquifers, MCUD along with our district operator is pleased to offer a free irrigation check-up for your home irrigation system. The inspection will be performed by Mr. James Parrott, district operator of MCUD for over 30 years. Mr. Parrott is a licensed irrigator in the State of Texas (LI-0001764). No service or materials will be offered for sale for any problems found with the irrigation system.

Along with the inspection, you will receive a free rain sensor. The rain sensor will shut off your sprinkler system when it's raining and allow it to return to normal operation when the weather dries out. In order to receive the free sensor, your sprinkler system must have an electric controller. Manually operated systems will not operate the sensor. You will also receive a free rain gauge and soil moisture meter. The rain gauge can be used to determine the amount of water you are putting on the lawn. The moisture meter will help you know how much moisture is in the soil and help show when additional watering is needed.

MCUD will not recommend any service company to make repairs or changes to the existing irrigation system. Mr. Parrott will review the operation of the system and report to you any found defects such as non-working sprinkler heads, heads that are out of adjustment or areas where the system needs attention due to changes in the landscaping.

To arrange a time for the inspection, you may call the district office at 281-578-7272 or e-mail Mr. Parrott direct at james@mcud.com.

The check-up, rain sensor, moisture meter and rain gauge are all free of charge. We are hopeful that by identifying and correcting problems with existing irrigation systems this will minimize water loss and help reduce water consumption.